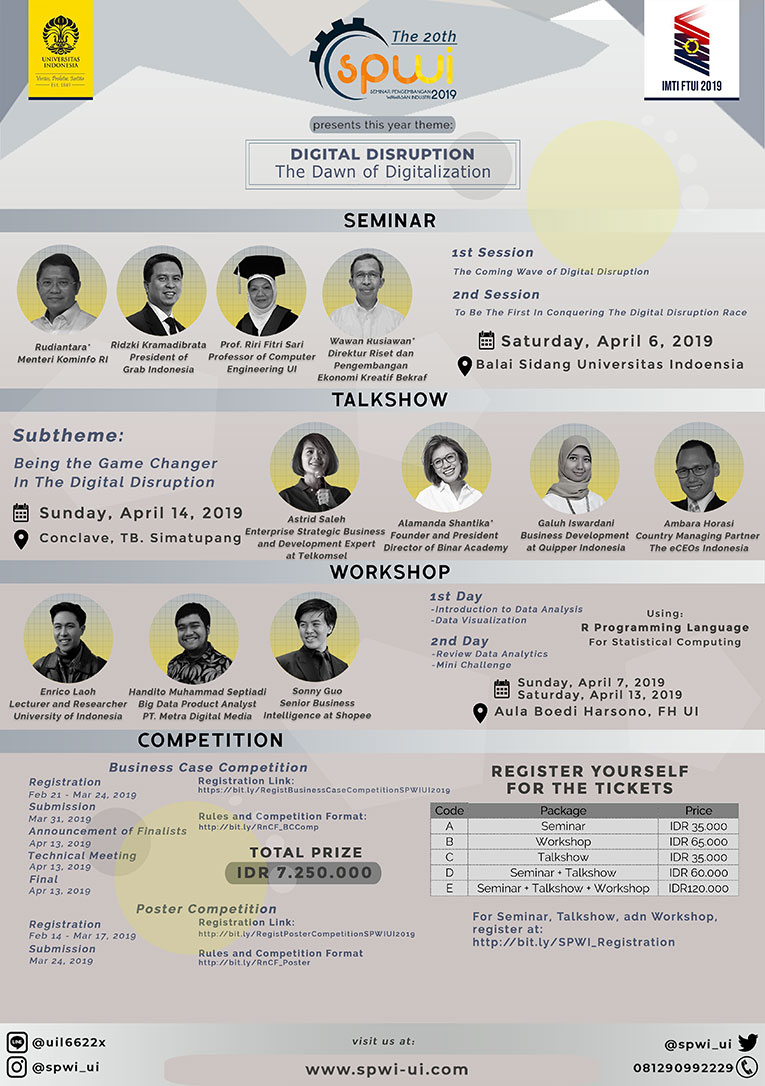 ---
Hello Future Leaders,
Have you ever wonder why online ride sharing grows exponentially in past years? Or notice that man of us don't like the idea of grocery shopping with actually stepping on a supermarket anymore since we have great delivery systems?
If you have, then join us as we unravel the world of digital disruption, something that is much more powerful than anyone would have thought:
"DIGITAL DISRUPTION : The Dawn of Digitalization"
Get insights from actual business doers and listen to high-profile names making analysis of the market just for you! this is a big opportunity to win big in the game of the future.
Investment Fee (incl. Lunch/ Coffee Break, Goodie Bag, Ceritificate)
1. Seminar (35k)
2. Workshop (65k)
3. Talkshow (35k)
4. Competition
– Poster Competition
– Business Case Competition
Click the link below for registration (max. 25 Maret)
See you there!