Two Day Workshop: QUALITY MANAGEMENT SYSTEM, Mastering Class
Tuesday, 14 March, 2017 @ 8:00 AM - Wednesday, 15 March, 2017 @ 5:00 PM
[animation_dd animation='fadeInUp' duration='1500′ delay='150′]
[/animation_dd]
Two Day Workshop
QUALITY MANAGEMENT SYSTEM
Mastering Class
Menyambut percepatan pembangunan infrastruktur nasional dalam RPJM 2015-2019 dan penerapan UU Nomor 11 tahun 2014 tentang Keinsinyuran serta implementasi Masyarakat Ekonomi Asean pada Desember 2015, PII akan menyelenggarakan Workshop
MANAGEMENT sebagai berikut:
Two Day Workshop
QUALITY MANAGEMENT SYSTEM
Mastering Class
Date: 14 – 15 Maret 2017
Venue: Hotel Ibis Senen, Jl. Kramat Raya 100 Jakarta
---
Objective:
To be familiar with Quality Management System.
---
Who should attend:
All PII members, holder Insinyur Professional Certificates or Candidate Applicants.
Public : President Directors, Vice president, Human Resource Managers, Project Managers, Project Engineers, Project Logisticians, Project Finances, Project Controllers, Project stakeholders, Construction Management, Quality Management Representatives, Quality Assurance/ Quality Controllers, Document Controllers.
---
Benefits:
• A training that Not Only to Understanding The Quality Management faster and easier,
• but Also a training to understand the Quality Management on some types of Projects (Industry and Construction)

[animation_dd animation='fadeInLeft' duration='1500′ delay='200′]
Instructor / Facilitator:
Prof. Ir. Isti Surjandari Prajitno, M.T., M.A., Ph.D.

Isti Surjandari is a Professor and Head of Statistics and Quality Engineering Laboratory in the Department of Industrial Engineering, Faculty of Engineering, Universitas Indonesia. She holds a bachelor degree in Industrial Engineering from Universitas Indonesia and a Ph.D. degree from the Ohio State University. Her areas of interest are industrial management, quality engineering, applied statistics and data mining. She is a senior member of American Society for Quality (ASQ) and also ASQ country counsellor for Indonesia. She has a vast experience in manufacturing and service industries.

[/animation_dd] [animation_dd animation='fadeInRight' duration='1500′ delay='200′]
Instructor / Facilitator:
Ir. DosohusodoWidjojo, MM, IPM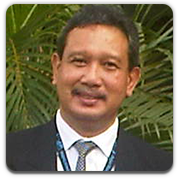 Mechanical Engineer ITS Surabaya. Magister Management STIE Nusantara Jakarta. More 33 years experience in Project Management. Oil & Gas Construction Engineer PT. Caltex Pacific Indonesia, Steam Boiler Power Plant Proposal Engineer PT. Babcock Wilcox Indonesia, EPC Engineering Coordinator PT.Indomarine, Oil & Gas Construction Engineer PT. Citra Panji Manunggal. Project Management PT. Prosys Bangun Persada, Ketua P2K3 PT. Prosys Bangun Persada, QHSE Management Representative PT. Prosys Bangun Persada.

[/animation_dd]
Training Agenda:
Day-1:
1. Visi, Misi, Kebijakan, Objective
2. Budaya Kerja
3. Business Process
4. Struktur organisasi
5. Uraian tugas dan Tanggung jawab
6. Komunikasi Internal
7. Realisasi Produk: Project Quality Management
8. Struktur dokumentasi: Manual, Prosedur
9. Internal Audit
10. Management Review Meeting
11. Correction and Preventif Action
12. Survey Kepuasan Pelanggan

Day-2:
1. Intro to Quality Engineering
2. Kaizen, PDCA and 5-S
3. QC tools (7 tools and 7 New Tools)
4. Six Sigma
5. Quality Improvement in Service Industry.

Workshop ini merupakan Program Keprofesian Berkelanjutan (PKB) / Continuing Professional Development (CPD) untuk Insinyur Profesional dan SKA LPJK dengan nilai 7 point.

Contribution Fee and Certificates:
Rp. 1.800.000 per participant (PII members)
Rp. 2.000.000 per participant (Non PII members / Public)
PII will provide Quality Management Implementation.