Two Day Workshop: PROJECT MANAGEMENT Mastering Class
Tuesday, 7 March, 2017 @ 8:00 AM - Wednesday, 8 March, 2017 @ 5:00 PM
[animation_dd animation='fadeInUp' duration='1500′ delay='150′]

[/animation_dd]
Two Day Workshop
PROJECT MANAGEMENT
Mastering Class
Menyambut percepatan pembangunan infrastruktur nasional dalam RPJM 2015-2019 dan penerapan UU Nomor 11 tahun 2014 tentang Keinsinyuran serta implementasi Masyarakat Ekonomi Asean pada Desember 2015, PII akan menyelenggarakan Workshop
MANAGEMENT sebagai berikut:
Two Day Workshop
PROJECT MANAGEMENT
Mastering Class
Date: 07 – 08 Maret 2017
Venue: Hotel Ibis Senen, Jl. Kramat Raya 100 Jakarta
---
Objectives:
To be well managing every Project. To be familiar with The Latest (5th) edition of Project Management Body of Knowledge (PMBOK).
To be familiar with the Project Management tools / software: MS Project.
---
Who should attend:
All PII members, holder Insinyur Professional Certificates or Candidate Applicants.
Public: Project Managers, Project Engineers, Project Logisticians, Project Finances, Project Controllers, Project stakeholders.
---
Benefits:
• A training that Not Only Just to Understand and hands on The Project Management Body of Knowledge (PMBOK)5th edition faster and easier,
• But Also a training to understand the Health, Safety Work & Environment, Project Finance & Claims Management , even Microsoft Project as a tool. Understand the EEF's and OPA's as The most Input for manage projects

[animation_dd animation='fadeInRight' duration='1500′ delay='200′]

Instructor / Facilitator:
Ir. DosohusodoWidjojo, MM, IPM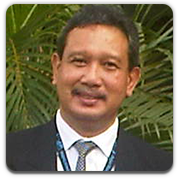 Mechanical Engineer ITS Surabaya. Magister Management STIE Nusantara Jakarta. More 33 years experience in Project Management. Oil & Gas Construction Engineer PT. Caltex Pacific Indonesia, Steam Boiler Power Plant Proposal Engineer PT. Babcock Wilcox Indonesia, EPC Engineering Coordinator PT.Indomarine, Oil & Gas Construction Engineer PT. Citra Panji Manunggal. Project Management PT. Prosys Bangun Persada, Ketua P2K3 PT. Prosys Bangun Persada, QHSE Management Representative PT. Prosys Bangun Persada.[/animation_dd]
[animation_dd animation='fadeInLeft' duration='1500′ delay='200′]

Instructor / Facilitator:
Ir. Herwin Rubijono


Sekolah Tinggi Manajemen Informatika dan Komputer 'Indonesia', Jakarta, Jurusan Teknik Komputer (S1), 1993, Certified
Working Eperiences: PT Intermis, Project Management Office (PMO) / System Application Testing and QA, as Project Manager for: Pertamina SIT-MIGAS Project TGI project, PGN (SBU-1, SBU-3), GMS-PGN.
PT HP Indonesia ES- Project Management Office team Project, as project manager for HPSM implementation project for Oil & Gas PT Chevron Pacific Indonesia, Seat Management Project 3 (SP7-SP11) for PT Telkom Indonesia, Seat Management Project for AIA (CIMB and BCA).,
PT EBConnect Project Management Office team Project, as a Project Manager for SDP Telkom Project as PMO Team, VICO Google Search Appliance Project, April 2010 – now; as Business Partner for Google Product, PT Alcatel-Lucent Indonesia, PMO Dept, as a Project Manager
Project: Grand Indonesia Telecommunication Infrastructure Project for PT Telkom Indonesia, project value US $ 2.900.000: Mall, Office, Hotel, Apartment
PT Informatika Solusi Bisnis – ISB, Business Process Consultant:
Project: PT Surveyor Indonesia, IT Master Plan project, Jan-April 2006, as Team leader, MarkPlus Co. EDMS System Application Development.
Dept. Perindustrian RI, Elnusa Workover Services (EWS), Arsip Nasional RI (ANRI), PT NESLINK MEDIA INTERVISI as aTechnical System Documentation Consultant.
Instructors for: Artemis 7000/386, Microsoft Windows'98, Microsoft Project 2000 Microsoft Project 2000, Sistem Komputer Haji Terpadu Bidang Kesehatan, Dep. Kesehatan-RI, Kabupaten Bondowoso, and Surabaya Propinsi Jawa Timur, Microsoft Project 2003, Hand on Lab of Microsoft 2007, as an instructor on Microsoft Event – Microsoft Indonesia & PMI Chapter Jakarta joint event, May 2007.[/animation_dd]
Training Agenda:
1. Safety Health and Environmental awareness
2. Project Integration Management
3. Project Scope Management
4. Project Time Management
5. Project Cost Management
6. Project Quality Management
7. Project Human Resource Management
8. Project Communication Management
9. Project Risk Management
10. Project Procurement Management
11. Project Stakeholder Management
12. Project Financing & Claim Management
13. Software MS Project as Toolset

Contribution Fee and Certificates:
Rp. 2.250.000 per participant (PII members)
Rp. 2.500.000 per participant (Non PII members / Public)
PII will provide : Certificates as follows : Project Management and K3 Implementation, issued BKTI PII